Slingshot Ghost Kite V1 One-Strut Kiteboarding Kite
Call us with specific questions.  We have a lot of time on this kite in most sizes and can help if you're on the fence.  28-508-6485The New 2020 Ghost v1...
Call us with specific questions.  We have a lot of time on this kite in most sizes and can help if you're on the fence.  28-508-6485

The New 2020 Ghost v1 One Strut Kite

We have been riding this kite for a few months now and love it.  If you're looking for a light kite that will fly in very little wind AND still has some grunt for foiling or twin-tip...this is it!  Even the big sizes of the Ghost are very fast flying and fun to fly even in light wind.  The kite relaunch easily in light winds and have a huge wind range.  No flutter and more grunty pull is the difference between the Ghost V1 and other one strut kites on the market.  We have every size in stock. 


This year Slingshot introduces an all-NEW paranormal shape from Tony Logosz, the Ghost V1. Designed from the ground up to be light, simple, and insanely fun to fly, the Ghost is one of the most exciting new kites in Slingshots range. It's an out of this world all around kite that has just one strut for incredible handling and steering precision for beginners, experts, and foilers alike. If you are looking for a lightweight ultra-simple kite to take your riding, foiling, or kite tricks to the next level, the Ghost is your friendly companion. The first size run for the Ghost will span from 2.5 to 17 meters. Its Flyweight construction, one strut design, and segmented swept wingtips cover both low and high-end wind giving it a niche in the market. It's Compact Swept C shape design and segmented swept wingtip make water relaunch immediate and its wind range infinite.
1- NEW 4x4 Canopy Tech: New for 2020, Slingshot has upgraded its canopy construction with Teijin 4x4 reinforced ripstop material. Teijin 4x4 is the strongest, stiffest, and most durable canopy material on the market. The Ghost will last longer, have a higher resale value, feel more robust, and will flutter less than a lot of the competition in the one strut kite category.
2- NEW Compact Swept C: This design blends the steering precision and speed of a C kite with the instant on and off power delivery that comes with swept wing tip shapes. This profile also provides instant and effortless water relaunch, no matter the wind conditions.
3- NEW Single Strut Platform: The Ghost boasts just a single strut. Eliminating the excess struts makes this kite lightweight and incredibly agile in the sky while also mirroring that lightweight feel at the bar. Nimble turning, quick-handling, effective power control, this is how kites should feel.
4- NEW FlyWeight Construction: In addition to the pure weight reduction of removing struts, Slingshot also minimized stitching, paneling, as well as extra leading edge reinforcements to make the Ghost as light as possible. Think about it this way; they trimmed all the weight you don't need while keeping what you do.
5- IRS Bridle System: The IRS Bridle replaces pulleys traditionally used on any bridle. Pulleys can be cumbersome, slow, and inefficient. They can also create friction and unnecessary line wear. The IRS bridle features a bungee that eliminates the time necessary for the pulley to travel fore and aft depending on the rider's control of the kite. This travel takes time, and historically pulleys were the only way we could initiate it. With the IRS bridle, the bungee does it and does it better. What used to be delayed and unresponsive now happens instantly, seamlessly, and automatically. The IRS Bridle is a significant breakthrough in advancing kite performance.
6- Splitstrut: A Slingshot innovation, split strut integrates the kite canopy and struts into one firmly interconnected piece rather than the canopy sewn over the strut like lesser designs. Splitstrut creates a stronger, more stable, and more durable canopy, enhances power under heavy load, and creates efficiency and rigidity in the overall frame.
7- One Pump Speed System: A patented Slingshot innovation now used industry-wide. One Pump lets you inflate and deflate your kite through a central valve. If you ever had an older kite with separate strut valves, you'll know how much of a hassle it was.
8- Multiple Attachment Points: Different attachment points integrated into the kite allow you to fine-tune handling, power, and performance, based on your riding style and the conditions of a particular session. Even small changes to these settings can make a significant impact on the kite's overall performance, making this an essential tool for getting the most out of your kite every time you ride.
Sizes: 2.5m, 4m, 6m, 8m, 10m, 12m, 15m, 17m
WHY YOU'LL LOVE THE GHOST:
NEW Single Strut Platform - Lightweight & agile in the sky / Small and packable on the beach.
NEW Compact Swept C shape - provides the precision of a C kite with the instant on/off power delivery of a swept wingtip shape+
NEW 4x4 Canopy Tech - The stiffest canopy material on the market reduces flutter and increases durability.
Package includes: NEW Ghost kite, NEW kite bag, QSG, bladder patch kit.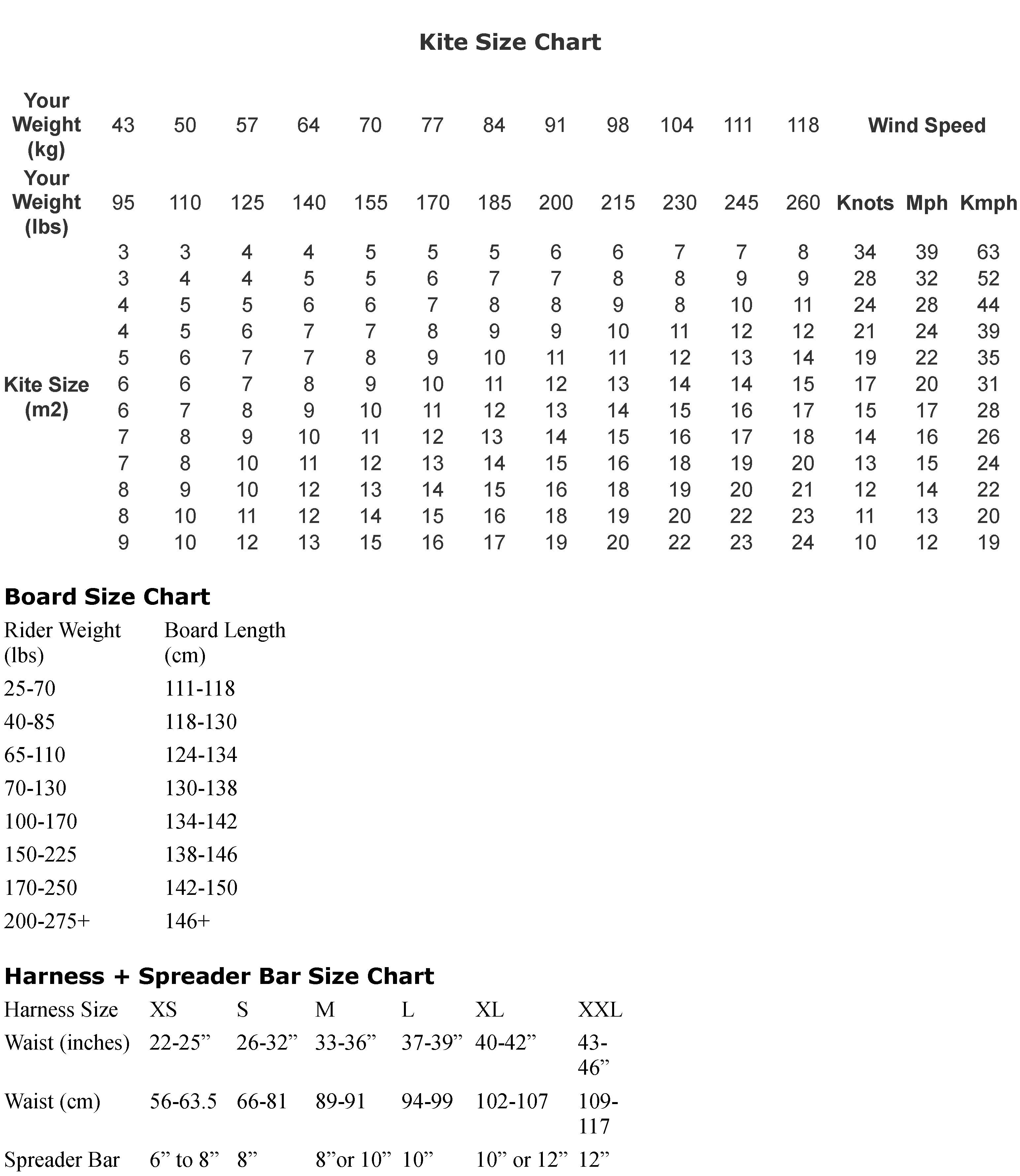 Orders are usually processed and shipped the same day the order is placed. We do our best to get items out as quickly as possible, and are centrally located in Texas so most items will be 2-day shipping even with ground service. Domestic orders to the continental USA are shipped via UPS unless it is a small item. Small items are shipped via USPS. Most International orders are shipped via DHL express. Tracking numbers are available via this site in your account order page. if you want expedited shipping just choose it from the menu or call us at 281-508-6485 for any shipping problems or concerns.