HIGH PERFORMANCE  BIG AIR  / EXTREME FREERIDE

A big air legend is born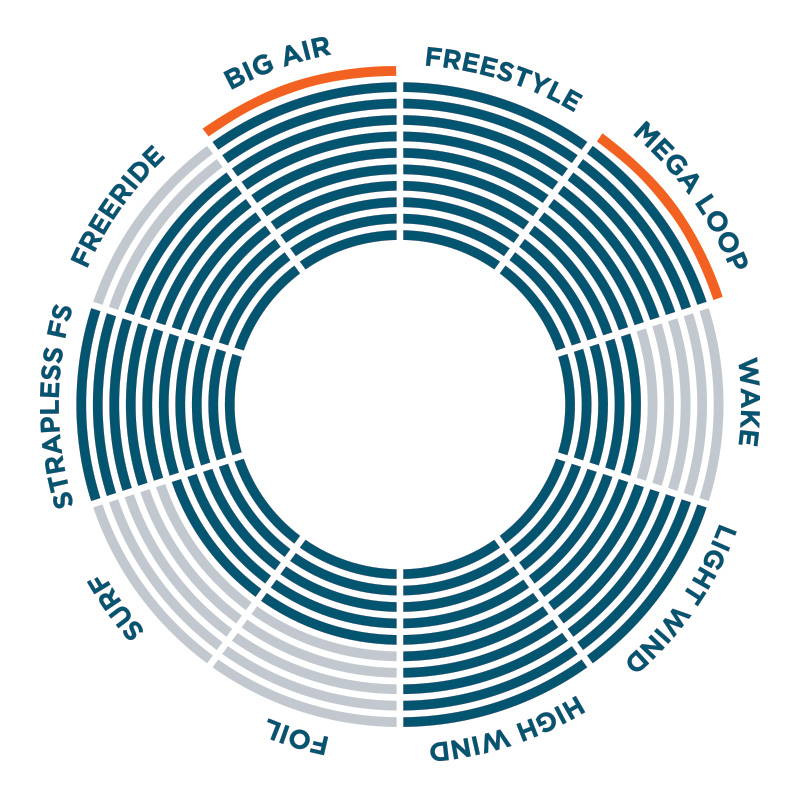 IMPORTANT NOTICE! 
This Wind range chart is for reference only, calculated for a 75kg / 180lb rider. 

Board size, foil size, rider weight, rider skill level and wind / weather / water conditions all must be taken into consideration when selecting a kite size. If unsure of which size to select, choose the smaller size.

It's no secret that removing struts from kites means a compromise in performance – the reduction in weight improves light wind capabilities but the downside is reduced stability and poor top-end performance. With a full ALUULA airframe, there is no longer a need to compromise…
Featuring ALUULA 82 gsm composite airframe, not only is the Rise incredibly light, but its stiff airframe performs like no other in both light and high wind states. It can also be tuned with a higher PSI than traditional Dacron kites for enhanced high wind handling. 
Precision curved to match the airfoil profile, the ALUULA airframe is highly tuned to take full advantage of the unique properties of this cutting-edge composite material which is sewn using super-tough Quad Lock stitching, designed specifically for ALUULA.
Simply put: the ALUULA five-strut airframe delivers the best handling in ALL conditions.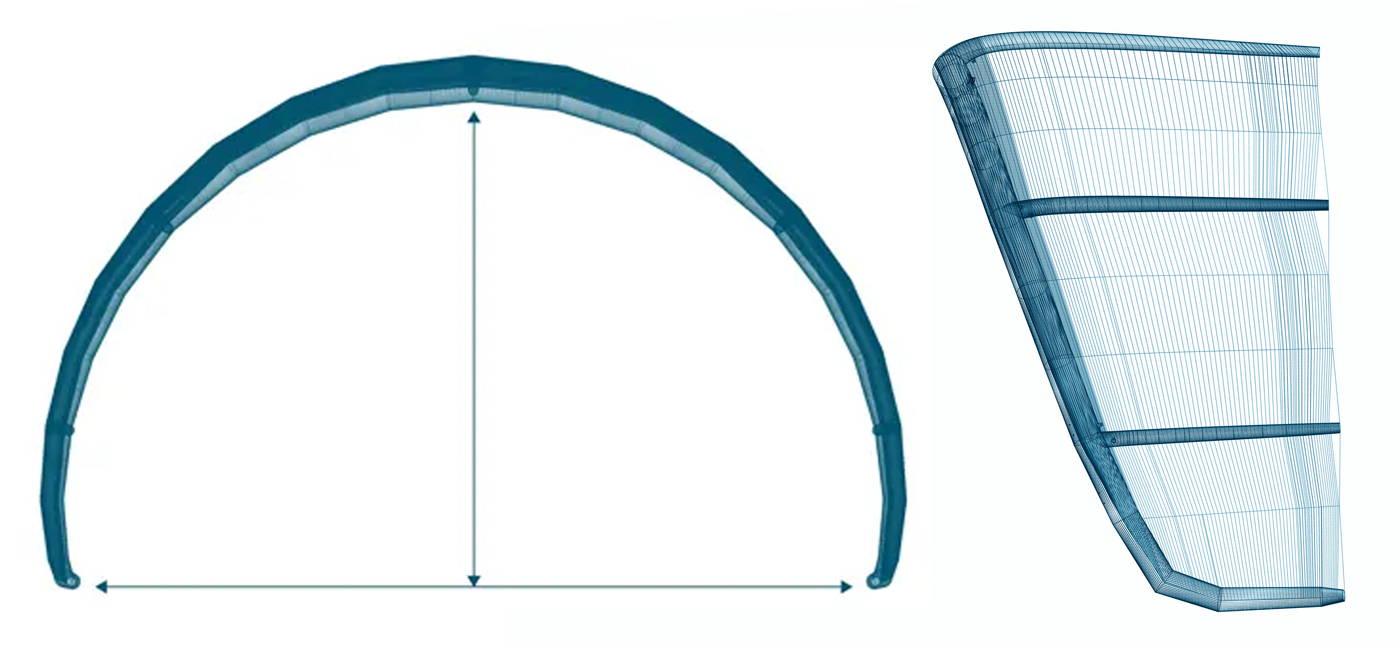 The A-Series Rise features a high aspect ratio to deliver more lift per square meter and a faster climb, while generating less drag for a kite that lifts you windward.
An open C shape allows for fast precise steering, precision sheeting and quick water relaunch. Creating a light wind performance kite is no easy task... The A-Series Rise contains a wide arc and large projected area to produce as much power per square meter as possible.
WARNING: The available power and vertical boost will exceed what many seasoned kiters are familiar with. During your initial Rise sessions, please ease into your first jumps, especially in strong winds, in order to adjust to this new performance level.
Orders are usually processed and shipped the same day the order is placed. We do our best to get items out as quickly as possible, and are centrally located in Texas so most items will be 2-day shipping even with ground service. Domestic orders to the continental USA are shipped via UPS unless it is a small item. Small items are shipped via USPS. Most International orders are shipped via DHL express. Tracking numbers are available via this site in your account order page. if you want expedited shipping just choose it from the menu or call us at 281-508-6485 for any shipping problems or concerns.