ozoneCONTACT WATER V4 CLEAN, SIMPLE AND EASY TO USE PRODUCT INFO A CLEAN AND SIMPLE DESIGN, WITH AN EASY-TO-USE TRIM SYSTEM AND FEATURING OUR LATEST INNOVATION - THE CLICK-IN LOOP....
ozoneCONTACT WATER V4
CLEAN, SIMPLE AND EASY TO USE
PRODUCT INFO
A CLEAN AND SIMPLE DESIGN, WITH AN EASY-TO-USE TRIM SYSTEM AND FEATURING OUR LATEST INNOVATION - THE CLICK-IN LOOP.
Innovative Click-In Loop
An all-new push-away quick release with an innovative one-step Click-In reload function that is incredibly intuitive. The release handle fits comfortably in the hand, it is quick and easy to activate the release by pushing the handle away. A self-positioning release mechanism locates automatically, ready to be re-loaded by simply 'clicking' in the loop. The Click-In Loop is AFNOR NF S52-503 certified.

'The Click-In Loop is a step in the right direction to making your kiting experience easier, wherever your adventures may take you...' 
Design Inspiration
What's the first thing you do when you get in a car? You click in your seatbelt, hearing that 'click' sound makes you feel secure that you are safely buckled up, and you know instinctively how to release it.
The design of our new release system, the Click-In Loop, is inspired by the same principle.
In the same way fastening your seatbelt has become a natural action when getting into a car, riders should activate and reload their release systems before and after every use.
Although this important safety check is often overlooked, checking your release before each session will ensure it is functioning properly. We developed the Click-In function to be simple and intuitive, so activating and reloading will become second nature.
VIEW ALL CONTROL SYSTEM FEATURES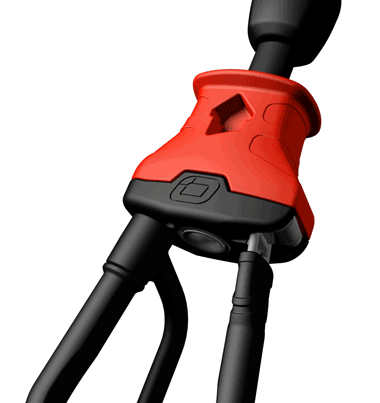 ​IMPORTANT NOTES:
All riders should attach their Kite Leash to the Flag Out System. This is the small eyelet on the Stainless Steel Swivel Ring. When the release is activated, the kite will flag out and fall to the water/ground.

In all situations make sure that all lines are clear of all working release systems and the kite leash is connected in the right way. 

Always clean your control system with fresh water after every session, and reload/release the Click-In Loop to check the system is functioning correctly. Store your control system with the Click-In Loop release open. Reload the next time you set up your kite.
Orders are usually processed and shipped the same day the order is placed. We do our best to get items out as quickly as possible, and are centrally located in Texas so most items will be 2-day shipping even with ground service. Domestic orders to the continental USA are shipped via UPS unless it is a small item. Small items are shipped via USPS. Most International orders are shipped via DHL express. Tracking numbers are available via this site in your account order page. if you want expedited shipping just choose it from the menu or call us at 281-508-6485 for any shipping problems or concerns.