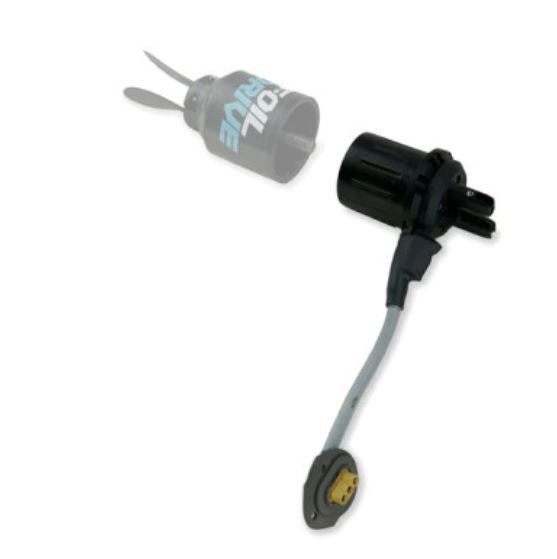 Foil Drive Gen2 Stator Only
Gen2 Foil Drive Stator Only Stator Only Options: 15cm / 6'' 20cm / 8'' 25cm / 10'' 60cm / 23.5'' 70cm / 27.5'' The Foil Drive Gen2 Stator, is just...
Gen2 Foil Drive Stator Only
Stator Only Options:
15cm / 6''
20cm / 8''
25cm / 10''
60cm / 23.5''
70cm / 27.5''
The Foil Drive Gen2 Stator, is just one component of the Gen2 Motor, you will need to use your existing Props and Rotor. 
This Stator is compatible with both the Foil Drive Assist MAX and Assist Slim, and is available in a variety of cable lengths for adjusting motor placement on the mast.
The motor mounting position is a personal rider preference and can differ between disciplines of foiling. Foil Drive motors should be considered like a quiver allowing you to customise or fine tune your set up to how you want to ride.
This only includes a Gen2 Stator.
What's Included:
Foil Drive Motor Stator
Specific Cable Length with Gen 2 Motor Plug
Puck
Compatible With:
Tech Specs:
Gen2 Compatible Stator only
Orders are usually processed and shipped the same day the order is placed. We do our best to get items out as quickly as possible, and are centrally located in Texas so most items will be 2-day shipping even with ground service. Domestic orders to the continental USA are shipped via UPS unless it is a small item. Small items are shipped via USPS. Most International orders are shipped via DHL express. Tracking numbers are available via this site in your account order page. if you want expedited shipping just choose it from the menu or call us at 281-508-6485 for any shipping problems or concerns.